How often do you go to the gym? Your work schedules are so jumbled up that you can't find time to go to the gym? What is the distance between your gym and your house? Are you self-conscious about being judged by others at the gym? Are you a gym rat who spends a lot of money on trainers and gym memberships? As a result, a home gym may be the ideal alternative for you.
You do not need to purchase as much equipment as a commercial gym. The majority of individuals begin piecing together equipment from various sources. They look for deals online, and they look for sales that occur on Black Friday or other holidays.
They begin putting the gym together and filling it with the equipment they believe is necessary to get the most out of each of their sessions. So, at the end of the day, if you have a pair of dumbbells, a box, and a jump rope, you can conduct a variety of exercises and workouts, and you can create a fitness routine from the comfort of your own house.
Save a ton of money:
When you're first starting out, the concept of membership appeals to you. But, on the other hand, do you make the most of your membership? According to a US news source, 67 percent of people who subscribe for a membership never utilize it.
Also, there are many other things you save on money, when having a gym at home.
The time spent traveling.
The money spent on sports or athletic apparel.
The money spent on trainers.
The time spent waiting to work out your chosen equipment.
The money spent on child care to put your child in so you can go to the gym.
All of this deters people from going to the gym. However, you don't have to spend a lot of money on expensive equipment as there are regular discounts when you buy gym equipment online.
Have 24/7 access to the equipment:
You might be able to forgo a few tasks to arrive at the gym on time. Maybe you'll get stuck in traffic and won't be able to make it to the gym on time? Perhaps your work schedule does not allow you to devote as much time to going to the gym. Also, Waiting in long lines might eat up a lot of your time.
If you want to overcome all of these challenges, a home gym is a great option to consider. Then, whenever you have free time, you can pay a quick visit in accordance with your schedule.
According to some research, three 10-minute workouts are just as effective as a continuous 30-minute workout. As a result, you can divide your time into three or four 10-minute or 15-minute chunks. As a result, you may cheerfully continue your training routine even over the holidays.
Privacy:
In most commercial gyms, there is always the risk of being photographed by a stranger. Someone can gaze at you, making you feel uneasy and causing you to lose attention. Alternatively, you may be concerned about what to wear in order to blend in with the crowd.
According to studies, the majority of people avoid going to the gym for fear of being criticized.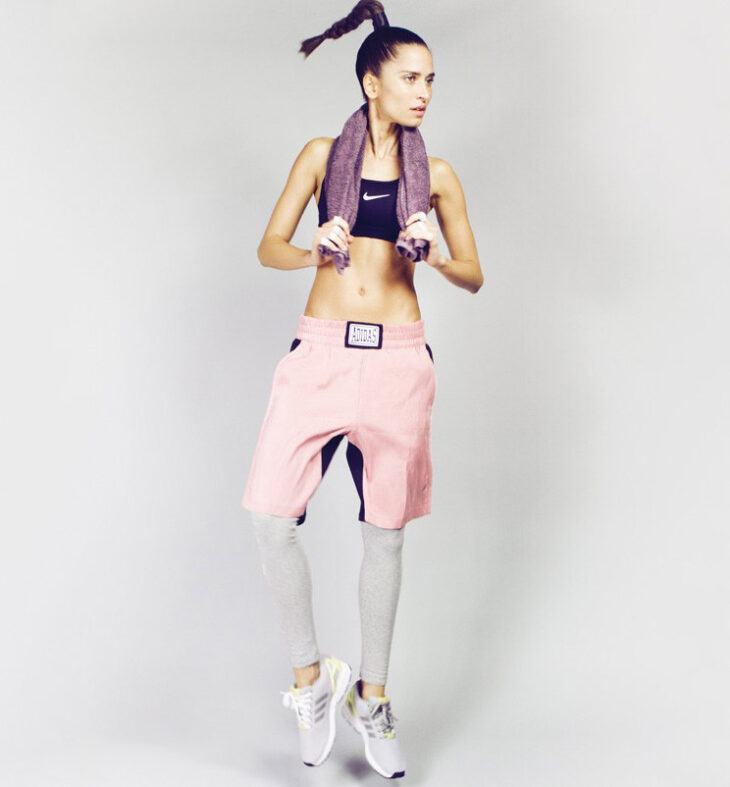 Your whole family can join:
How much does your subscription cost you? Consider how much it would cost your entire family to go to the gym. Isn't that a substantial amount? So, what if you have a lot of people working out at your house? You can simply build a home gym that works for everybody.
Adults and elders alike should exercise regularly. As a result, a home gym can encourage family members to exercise. You can also ensure their safety by training or guiding them.
Workout at your own pace:
Home gyms allow you to work out during the little 10-15 minute breaks you have during the day. Alternatively, you can work late at night or early in the morning, depending on your availability. You don't let bad weather, unanticipated pandemics, or holidays keep you from exercising.
You can wear any clothes you like without having to spend a lot of money on gym clothes. You can listen to whatever music you like and create an environment conducive to your goals.
Commercial gyms have a lot of equipment that you don't use at all. As a result, you can personalize your home gym with your chosen equipment.
Conclusion
Working out is an essential part of any day. But, realistically, how much time do you have to go to the gym? Investing in a home gym can save you a lot of money and time while also providing a lot more benefits than going to a commercial gym. You do not need to purchase a large quantity of equipment. You can begin with simple dumbbells and progressively add more to your gym. First, decide what type of work atmosphere most suits you.